Only in spy movies, did face scanning devices truly exist. Although, during the 2010 Nokia Innovators Hack-a-thon, a software developer hacked together and tested a Face Recognition app in 36 hours, as the rules stated during the contest.
Originally developed for the Symbian3 OS, this app will initially only be compatible with new phones such as the Nokia N8 and Nokia E7. The app simply unlocks the phone when you look into the front camera using bio-metric recognition.
The principle is simple - you take a picture (using the front facing camera) of your face, and hit the lock button in the app. To unlock your phone, you take another picture and as you have the same face, there's a match and you have access to your phone. (Relax, there's a back-up PIN system you can set and use if you've had a rough night).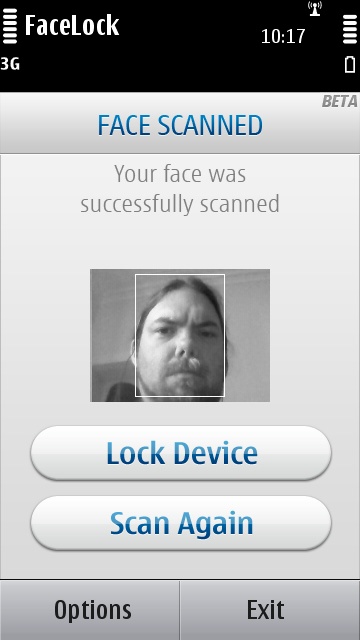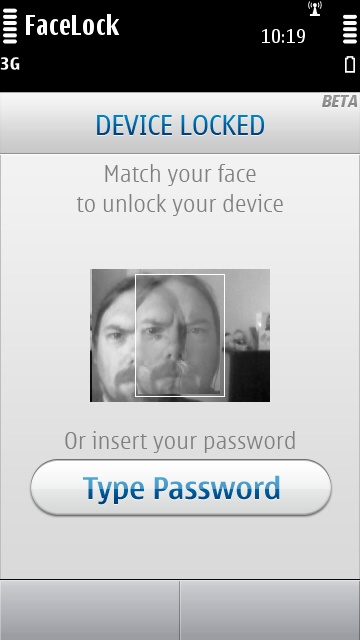 If you can, take your locking picture with your light in front of you (like a good photographer normally would) and then when unlocking, face the strongest light source. Apart from time.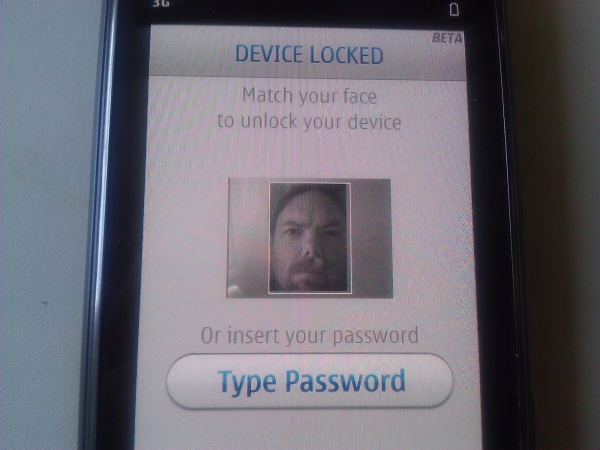 To help get the front facing camera into the same position as you took the photo, you have a helpful guide in the form of a ghost-like transparent image of the target face, so you can move around to line up your face underneath the target to aid the matching process. Anyone who's done anything online is going to have pictures of themselves available - could a picture of you unlock your phone? That thinking led to a quick Mission: Impossible test, and the answer is yes, if you take a picture of the lock screen and then mirror it, you can unlock the handset by waving your Windows Phone (or whatever) in front of your Symbian device.
Result? No more lost passwords. Sweet.
You can try this app
here
.